FLAT PACKING
Arrive with your clothes neat, crisp and ready to go thanks to our innovative Outsider? handle. Its unique exterior-mounted design creates a flat packing surface inside the suitcase, so your favorite outfits stay ready to wear.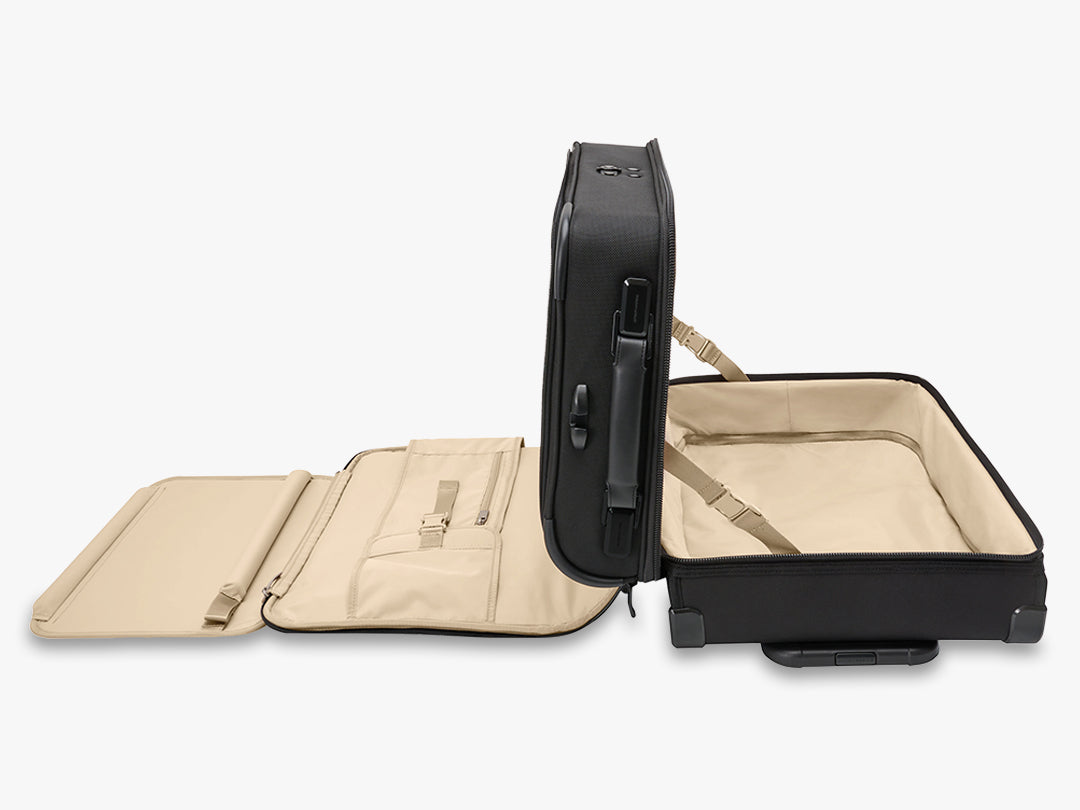 EFFICIENT ORGANIZATION
Built-in suiter compartment keeps suits and other formalwear in impeccably dapper condition, while a roomy flat packing section gives you ample room for other attire and includes convenient accessory pockets for belts, ties, jewelry, and more.
ACCESSIBLE INNOVATION
Thoughtfully designed to function as a hanging shelf with full access to garments once the bag hook is attached to the bag's exterior.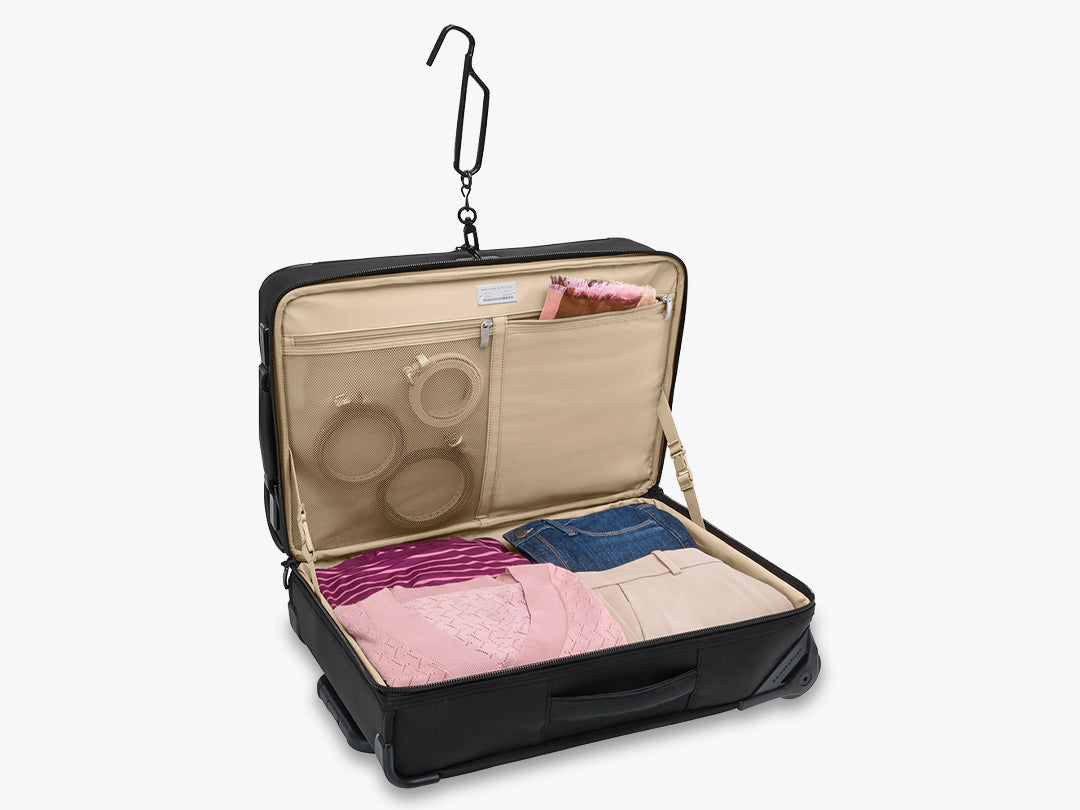 Best Guarantee in the Industry – No Receipt Needed, No Questions Asked. Simple as That
Remarkable Travelware With Exceptional Performance and Enduring Quality
Expertly Crafted With Extraordinary Engineering for Timeless Style, and Made to Last for Life
Enhancing the Travel Experience With Patented Innovations, for the Discerning Traveler